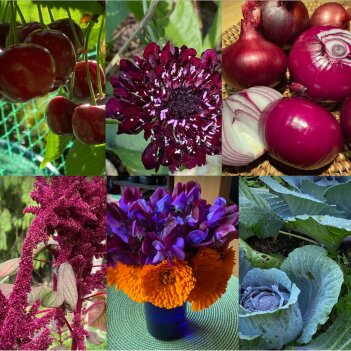 RIDING North to South for the Food Bank
Held by
akasha forest
Supporting: Galiano Island Food Bank
Hi everyone,Thank you for visiting this fundraising page.
in support of our food bank. Our plan is to Ride North (from Spanish Hills) to South (Sturdies Bay) to raise funds for Galiano's Food Bank.
We're encouraging anyone with a bicycle to join us during the week of October 15th to 20th. You can ride with us (email galianoforest@gmail.com to let us know you want to ride with us so we can plan the ride). You could also ride with friends in your own neighbourhood (whether that's here on the island or off-island). And, of course, your stationery bike or one at the Fitness Centre would be perfect for this weather! Keep track of the kilometers and email me (address above)
We wish food banks weren't not necessary but they are - for families, seniors, people who may have lost their jobs, or are suffering a setback of some sort, or a friend or neighbour who just needs a little help.
Please make a donation today by clicking on the 'Donate' button at the top right.
Online donations are also tax-deductible. Please check your email inbox or spam folder for an automated tax receipt once your donation is successfully processed.
THANK YOU for supporting my Virtual Food Drive for Galiano. And happy riding!
The forest family